To say that Ray De Tone's music is "in the vein of Jeff Beck
and Eric Johnson" as his press materials state, would only serve
to tell part of the story.

Sure, the mostly instrumental "Once More With Feeling"
features twisted time signatures, inventive melodies and ,of
course, lots of top-flight shredding on tracks such as the jumpy
"Ray's Stew", the frenetic "Thirteen What?!" and the soulful
"Slow Grind", but wait...there's more.

On "Country Thang", De Tone utilizes Commander Cody's
"Hot Rod Lincoln" riff to launch into some electrified chicken
pickin', sounding not at all unlike Steve Morse.
The CD's lone vocal track, the dark "Up On The Wire",
showcases De Tone's solid grasp on phrasing and harmony with
his respectable (debut!) vocal performance.

On the other side of all the hub-bub is the acoustic "Sitting
Pretty", showcasing some nice fingerpicking work, while the set's
closer, "Sad To Say Farewell", ends just as its gorgeous
progression makes it full circle.

Not only has De Tone deftly handled his own bass playing on
all but two tracks and all drum programming, he has also done
an excellant job on the technical side of the glass for this fine
self-production.

Ray De Tone is a guitarist's guitarist and proof is in "Once
More With Feeling". High points include the aforementioned
"Thirteen What?!", "Ray's Stew" and "Ben's Boogie".

- George A. Fletcher


I n d i e R e v i e w

Ray DeTone - Once More... With Feeling!!!
© 1998 Dancetone Music
Shred: 7
Production: 7
Vibe: 9
Songwriting: 8


Guitarists can spend their entire career looking for
"that sound" and never find it. Everybody wants their unique
sound, one that makes their music easily identifiable.

Ray DeTone is lucky enough to have found "his sound" so
early in his career. I am intrigued by the unique sound he
has found, that attacks your senses song after song.

To his record, Ray has toured with Iron Maiden's Paul Di'anno
and the legendary Ronnie Spector, just to name a few.
He has even written scores to films by Charles Bronson.
With his solo project, he has compiled a list of 10 songs
that will thrill the guitar lover.

From the Stevie-Ray-Vaughn-meets-Scott-Henderson "Ray's Stew",
to the Gary Moore sounding "Slow Grind", Ray presents us with a
varied collection of everything from blues, to pop, to fusion and
progressive rock. This CD finds its way to my CD player quite a bit.
I can't wait for the next release!

Pick of the lot: "Ray's Stew" (4:40)

Reviewed by Thingfish






Reviews by Ben Ohmart

Artist: Ray De Tone
Title: One More... With Feeling!!!
Label: Dancetone Music

Jeff Beck lives!! I was hoping that was the
case. Nowadays whenever I ask anyone if they
have any Beck to trade, it ain't Jeff they
come back with. But if JB is getting too old,
Ray's in there, not just going the distance,
but WINning!!
Like Brian May, he knows his guitar inside and
out. This is the sort of player who makes us
no-talent guitarists hate and admire his guts
all in the same moment. You can imagine him
picking up the guitar after 15 years of not
bothering, and he's still super; he can play
the latest songs easily, if he's heard them.
Take the incredible opener 'Ray's Stew' which
has all the force of a rock band at a jazz
festival. In fact, Ray's doing all this stuff
by himself. Keyboards, bass, a drum machine.
Don't know how he'd do it all live, but I like
studio stuff better anyway. For just this
reason. Ray gets it right, he can overdub to
the point of Queen perfection. He knows what
he wants, and just does it.
The only song that has words is 'Up On the
Wire' which is nice enough. But after the
songs surrounding it, you'll want to get back
to just the music. His strong point. And
strong it is.
I'd recommend this cd to anyone. It's too
short - 37 minutes - but let's harp on the
quality, not quantity. Up tempo piece of disc.
Great.
- Ben Ohmar - Copyright © 1999 Tag It
TOP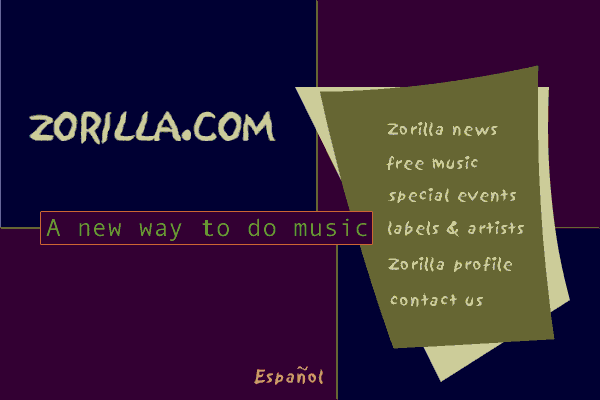 By Barry Barnett
"This is an album with plenty of flashes of guitar dexterity that
occasionally reminds me of Jeff Beck at his very best - a good point of
reference would be Beck's "Wired" album. Having said that, Ray De Tone is
too good to just copy his or anybody else's heroes. He's very much his own
man and that strength of personality shines on the 10 mostly instrumental
tracks that make up this album.

Ray has been a professional guitarist for a long time now - trivia fans will
need to know that he first started learning music theory with Vic Talerico,
father of Aerosmith's Steve Tyler! Having found his own unique sound, he
continues to develop it by playing with some of the biggest names in rock,
all of whom have been drawn to his virtuosity, subtlety and business like
approach to making music, but on this album it's all pretty much down to Ray
who accompanies himself on some very tasty bass licks and tight drum
patterns.

With such an incredible track record, maybe the most astonishing thing about
Ray, is that this is his first solo album. It's inevitable that his career
will continue to win fans all over the world and I'm delighted to be able to
introduce you to the magic fingers of Ray De Tone."