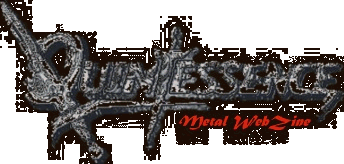 Ray DeTone (U.S.) - "Strange World" ( © 2001 Dancetone Music )

Another player with huge background resume since he was 11 is this guy. From that point he was studying theory with "Uncle" VicTalerico, Steven Tyler's father and music teacher in high school who used to bring stuff like ELP and Aerosmith (of course!) to the kids for class. Ray also played the NY area for many years and eventually hooked up with ex-Touch member, Mark Mangold and a band Drive,She Said. Then in 1991 Ray hooked up with the legendary Paul DiAnno,ex-Iron Maiden and Battlezone vocalist, with his band, Killers. Some Broadway and orchestral stints came up afterward before going solo and hooking up with some well-known talent such as David Rosenthal, Hal Cragin, Alan St.Jon, Paul Morris,Carlo Imperato ("Fame"),etc..

"Strange World" follows-up his debut,"Once More.. With Feeling" with a cast of notables as well. The 13-track CD covers everything from Blues to Rock to Metal with some vocal tracks. A acover of "Hoedown" is interesting (the song used for the old 90's "Beef" commercials) and the 3 vocal tracks which had a touch of industrial to them and reminded me of USM meets Kid Rock (USM is the Balance Of Power side project,United States of Mind). Some of the acoustic takes on here like "King's Court" and "The Gypsy Dance" for example, are reminiscent of the 70's Zep and Heart material (Page/Leese and N.Wilson) with a bit of Renaissance flavor (somewhat like Blackmore is doing nowadays). As far as any newer influences or likenesses would be "Satch", Saraceno and Firkins but Ray is still to his own, especially when you listen to songs like the title track,"The Journey Begins", "Homework" and "Street Urchin Symphony"....classic assets to this CD! One of my top 10's for the year in review.
Top


by Brian Coles




RAY DeTONE - Strange World

A former member of Paul Di'anno's Killers and making several appearances on albums of various sorts over the last decade makes DeTone more than just any any indie artist. However, like such musicians caught up in session work, they seem to shine differently when unleashed on the own capacities and direction.
This mostly instrumental album is a half modern, half traditional metal vision bent on taking us for a ride
through a sometimes dark, often lighthearted yet often thrilling world. The performances are tight and the mix is wonderfully sparse, allowing for breathing room between axe and skins. This adds a bit of elevation to the diverse material.
The title track, for instance, is a full throttle guitar assault with mangly vocals crying out over the twisted rails below while "Hoe-down" sounds like a thickened up Steve Morse piece.
DeTone is far more bluesy than Morse and has a "wetter" sound. "The Journey Begins" is a chimey little
rollercoaster ride meant for celebration. "Untold" is a stand out cut, showcasing unique scattered percussion and menacing guitar bursts that jump high and then play hide and seek for a moment.
The album gets more experimental and less metallic as it moves forward, showing off DeTone's diversity.
Ultimately, one of the better instrumental albums of late in that it remains viable for both the technical nut and the casual connoisseur.






Top









FIREWORKS MAGAZINE UK
OCT/NOV 2001
RAY DETONE
By Nick Baldrian

We start this issues column off with an extremely gifted new fusion guitar player called Ray DeTone who has been recently receiving lots of praise for his new instrumental and vocal record "Strange World" which I think everyone should own, as it is an absolutely brilliant record filled with thoughtful pieces
of music and is not made up of your usual guitar hero stuff.
Self produced, the albums quality, sounds like a major label release. And the great thing is that the songs never get boring, as each song is diverse and unique in it's own right. You get metal funk numbers like the title track which, come mid chorus, rip out some fine guitar shredding. 'Hoedown' goes for a more country approach kinda like Stu Hamm's famous 'Country Music' and has a very happy sounding chorus with great catchy licks.

The cool thing about "Strange World" is that it's one of those albums that you need to spend time with as each time you play it there is always something of interest to listen to.Variety is the essence of this album as each song is different, check out 'The Journey Begins', a soothing melodic piece which swaps
changes with cool fusion and Latin ideas. 'Hard Ride' is very infectious and will have you tapping your feet in tune with the great swirling Eric Johnson influenced melodies. 'Untold' is one of the vocal led songs which is a great song, very funky, moshy and catchy in the vein of Extreme and is one of my favourite songs on the record. The singer is a gentleman called Ric Prince and he is very good, coupled with Ray's intoxicating melting riffs this song is just damn good.

So anyway as the madness of this song ends we are treated to a beautiful flamenco piece called 'King's Court' which is in tune with guys like Al DI Meola, Nuno, Michael Fath and Shawn Lane. Llisten to how this song progresses, its simple melody is very effective. Next song proper is the jazzy swing of 'Miles Deep' which is another song in the Eric Johnson tradition. It's got horns in it and jazzy keys and is a very experimental song that could have been used as the music in the John Travolta film "Get Shorty" as it has a similar vibe to that films soundtrack. This is another of the albums highlights and shows just how interesting DeTone's music is. He's completely versatile and everything on "Strange World" is just divine.The playing throughout is spectacular. Things get a bit experimental on the next track 'Suck Off' which borrows rappy influences from Primus, Bumblefoot and Red Hot Chilli Peppers. Then the fusion continues on chunky 'The Axe Swing' which has some amazing tapping sequences, whilst 'Homework' is a traditional guitar piece in the Vai,Satch, Van Halen vein and sounds technically complex but is catchy and memorable.

The last song 'Street Urchin Symphony' ends a really enjoyable album and is almost a theme similar to the style of George Harrison's "Cheer Down" and like the Lethal Weapon soundtrack music that is fresh and innovating. Make sure you check Ray DeTone out folks. Respect where respect is due. Great stuff.




Top








GUITAR 2001 Magazine
by Dave Miranda


RAY DeTONE - Strange World


Yet another action-packed cd by ace guitarist Ray DeTone! This is quite an album, and covers a very wide musical spectrum. Some may like the diversity, and some may not, but no matter how you look at it, you get your money's worth of great music here. Ray has presented tunes that span heavy
rock/metal, acoustic, eastern, jazz, techno, etc. Some tunes utilize vocals, some do not. The mix of styles helps to contrast the different pieces, and makes for an interesting and potent presentation. A surprise at every turn.
I personally most enjoyed the instrumental rock and jazz type tunes. great playing, chops, nice ideas, a very respectable level of quality overall.

Recording quality and production are superb as well. Some of the tunes include the hard-driving ace drum work of Van Romaine. DeTone plays with lots of feel, very smooth, and always in control. Nice work from a talentedplayer. www.raydetone.com -DM





Top







By: Ben Ohmart (Assistant Editor)
2001-08-20
Artist: Ray DeTone (www.raydetone.com)
Title: Strange World
Label: Dancetone Music

Guitar rock. Mostly instrumental. 3 word-songs including the title track, 'Strange World.' This is a star's
cd. The opening 'Gateway' should demonstrate that, with its Brian May over the top layering. Though certainly the most interesting, ambitious and Fun has to be the famed Aaron Copeland tune, 'Hoedown.' Okay, that's the composer who scored the Beef - It's What's For Dinner tune. But before this dead guy got into commercials, he wrote some Pulitzer prize winning symphonic Western music representations. Never before have I heard 'Hoedown' covered on a rock cd. Thank God the first time was with a DeTone brilliance.

When classical music gets covered by a master guitarist, you have to call it progressive in nature. However even the follow up 'The Journey Begins' is of that ilk with definite irregular rhythm flavor, spurned on by Steve Morse (prog!) drummer Van Romaine. Ray's elegance in the acoustic guitar break
proves the man can conquer whatever punctuation he touches. A 5 minute work of art.

For those interested in a 'Hard Ride,' check out the only-electric stance of Ray in the saddle. Bass hooves provided by the ever-working Rick Mullen.
Technically, Ray demonstrates on this track and the entire disc that he can do anything, and often does.

'King's Court' is a beautiful acoustic sideline with Ray and no one else.
Lasts 2 minutes and is incredibly peaceful and rich in its vibrant tone. Not as show-off as Steve Howe, and equally as proficient. Time for credits now.
Do you have a few minutes? Ray:

Was voted #1 artist on Billboard's Talent Net

Played guitar for Jesus Christ Superstar and Godspell

Had his last cd released in Japan by Zain Records

Has recorded with members of bands of Billy Joel, Iggy Pop, Steve Vai, Billy Squire
Studied music with Steven Tyler's dad
That's all right off the bio, and there's much more than that. But who cares.
The point is this is some of the best guitar music going, especially if you see the instrument as an extraordinary tool with the ability to make sonic symphonies and Strange Worlds out of nothing but talent and fingers. Ray's got more than his fair share of both.

Top
Rhythm & News Magazine
8/2001 (also on the web www.rhythmandnews.com)
By Dean Sternberg


RAY DETONE

Guitarists take heart, it's still OK to shred. Yeah, Yngwie and the whole Shrapnel scene (the label that played host to Tony McAlpine, Vinnie Moore, Paul Gilbert, etc.) played itself out by the early 1990's, and suddenly it seemed that guitar solos had no place in rock anymore.
Actually, if you listen to the radio, it still seems like that today. Playing a million miles an hour may not be en vogue anymore, but there is still plenty of room for good guitar players, and the key to staying power is versatility, as in Steve Vai, Joe Satriani, and John Petrucci. Guys that can play any style and do it well, basically.

Which brings me to Ray DeTone, a NYC-based guitarist that many of you may not have heard of. His resume outlines a massive amount of experience over the years, having played, written and recorded with and for several well-known bands, artists, orchestras, film scores - you name it, he's done it.
From ex-Iron Maiden vocalist Paul DiAnno's band Battlezone to a stint in the orchestra pit for "Godspell" and "Jesus Christ Superstar", DeTone has touched all musical territories from one end to the other and everything in between. And it shows on his second solo CD, "Strange World." Ray DeTone does not attack his instrument with neo-classical fury or pepper every song with not-humanly-possible bursts of speed showcasing every note on the scale in a 10-second time frame.

What he does do is fuse an enormous amount of technique with very good songwriting, producing tunes that can be appreciated by fans of any style of guitar playing. The funny thing about this CD is that it's catchy enough to not fly over the heads of non-musicians, but if you listen to it with a guitarist's ear, it's enough to make you want to tear your hair out. "Oh, Lord in heaven! Why didn't I take those Flamenco lessons? Why didn't I listen to Roy Clark on Hee Haw? Why did I have to show up to music theory class hungover? WHHYYYY?"

I'll let you in on a little secret. See, a lot of us guitarists are pretty good at playing within our respective genres, practicing mainly what we like to listen to. For example, it's unlikely that a decent metal guitarist tore himself away from his Ozzy, Metallica and Testament records during the learning stages long enough to figure out a few Chet Atkins licks. I, er, I mean, he should have taken the time.
Anyway, there are 13 tracks on this finely-produced CD, which guests drummer Van Romaine (Steve Morse), keyboardist Adam Holzman (Miles Davis, Grover Washington), and vocalist Ric Prince, who sings with a Rage Against the Machine-style on three of the disc's heavier songs. The rest of the tunes are instrumental, a multi-genre display of guitar perfection devoid of wanking with the occasional prog-rock touch.

Like any really good guitarist, DeTone has his own signature style, although I hear traces of Steve Vai and Eric Johnson here and there. I highly recommend "Strange World" to anyone who appreciates good guitar. Now start practicing.




Top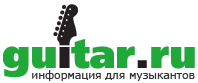 RAY DeTONE STRANGE WORLD ( © 2001 Dancetone Music )


The panic created by the press release before the release of the album was unjustified: the CD is not hip-hop or industrial. The only song in which you can hear the influence of RATM is "Suck Off", and NIN only influenced decorative fragments which make the music sound better, but which do not completely change the guitar sound. Even the rhythms programmed on more tracks sound authentic and this only happens when "real" sounds are added with the computer. The three vocal tracks are sung by a singer whose deep and slightly hoarse voice is of the highest hard-rock standard, and in fact it is hard to believe that Ric Prince is actually a rapper.

From a technical point of view, Rays new material can be defined very easily: it is highly above the usual "neoclassical" material. And probably even the tones are warmer. Almost. Even the many acoustic fragments are quite austere. This does not mean that Ray is only a cold technician, he is also a highly emotional musician. He easily changes the tempo, going from electric to acoustic, and at the same time improvising (as in the brilliant song "the Journey Begins", featuring Van Romaine on the drums - Ed. some of our readers might know the Steve Morse Band)

All the different styles present in the album will make you feel dizzy: crazy blues, progressive, some Greek elements, a part of popular music and a strong jazz influence. And metal, of course. One of Rays first jobs was with the KILLERS, the group of the original IRON MAIDEN vocalist, Paul Dianno.

All these styles can be mixed, but only a very few artists can do it with DeTones ability. The metal hit "Strange World" and the swing tracks "The Axe Swings" and "Untold" with gothic passages and an unexpected oriental melody; the acoustic "Kings Court" and "Gypsys Dance", and "Miles Deep"-I dont know what style it is it has a loose rhythm, and Adam Holzman (ex Miles Davis, Grover Washington jr.) plays a solo at the organ, which is then carried over by the guitar. Everyone is going to love this album! More on this artist at: www.raydetone.com
Sergej Tishchenko


Translated from the Russian e-zine GUITAR.RU by Federica Sarti





Top